Regular readers know that we are building out the Resourcefully feature set at the same time as running the business in beta.
Although when we started out we knew exactely what we wanted to streamline, avoid and enable from the current system of IT contracting – we didn't set a firm prioritisation for the features.
User feedback
You are our early users and so we'd like to ask you to help us with the prioritisation. We set a poll running on our company LinkedIn page this week with three of the top features listed… there's a clear winner.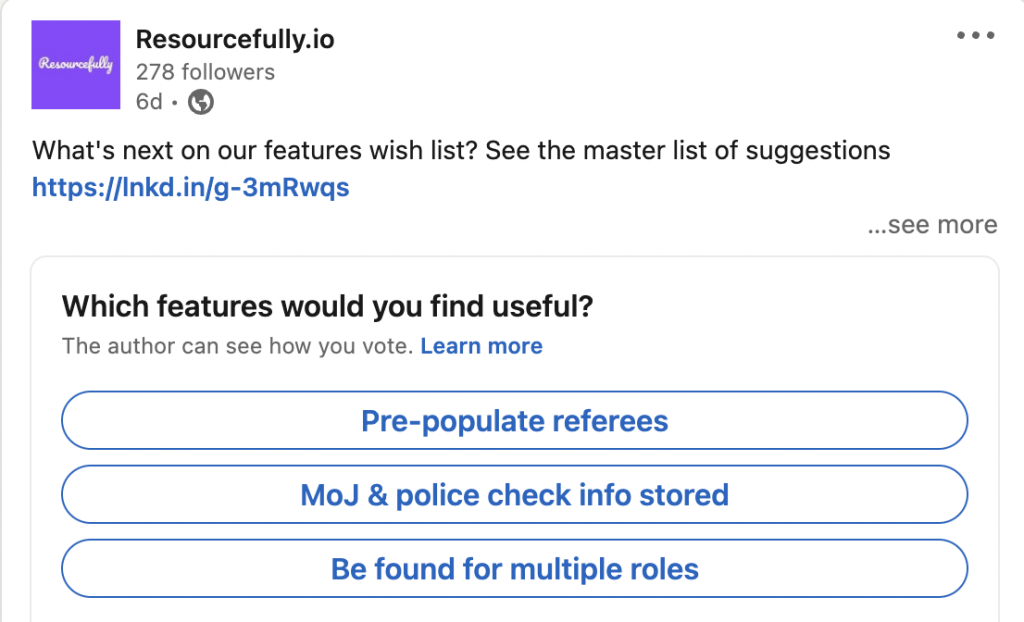 Future Wish List
We'd love to get more feedback from you as to the features and functionality you'd like to see on Resourcefully. Because we built the Resourcefully marketplace based on real world frustrations that
contractors like you face every day, it's critical that we continue to address any opportunity to smooth out the contractor hiring process so that we become your first choice when you're looking for your next job.
Take a look at what others have suggested and add your own at – https://feedback.resourcefully.io/
This page is constantly updated…. check back soon.